Is Your Current IT Support Unresponsive, Unreliable and Unprofessional? Are They Hard to Reach, Take Forever To Call Back, and Take Even Longer to Fix Issues? Don't You Deserve Better?
If you are the owner of a professional services business with fewer than 100 computers in the Greater Charlotte Metro Area, then my company can help you! My team will clean up, properly secure, and closely manage your technology. You will experience freedom from managing technology problems, and your staff will be happier and more productive.
Call Now for Immediate Support: 704-464-3075
See What Other Charlotte Businesses Are Saying About Us…
We Have Not Seen Anyone Else Who Can Provide the Level of Service That Proactive IT Provides. Coming from a large firm environment, we have high expectations for service from our IT provider.  Our practice relies heavily on having a reliable resource that is able to respond to technical crises in a timely manner.  We get pitched at least once a year by IT companies, like most law firms do.  But we have not seen any other outsourced IT company that can provide the level of service that Proactive IT provides. For us it's like buying insurance, and we have seen plenty of people burned by cheaper insurance coverage that doesn't provide the level of coverage you need when you file a claim.  You get what you pay for!
Dan Ballou, Managing Partner Hamilton Martens Ballou & Carroll, LLC
Proactive IT Delivers a High Return on Investment (ROI) for Our Business. Being a finance guy, I always look at the ROI. You get what you pay for. I'm willing to pay a bit more to ensure that our team does NOT spend their time dealing with issues. With Adrienne [Service Coordinator Extraordinaire] up front directing things, she ensures IT fires are addressed ASAP. And the fact that your business is local and able to come on site quickly is huge!  I love that your team is very professional and has the ability to talk on non-geek levels to clients. This ensures we understand the issue and how it was addressed.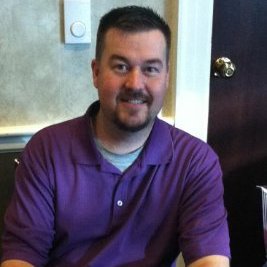 Thomas Holt, Senior Manager – Finance, Trade, and Corporate Operations FSC Laboratories
Proactive IT: Trusted Computer Support for Businesses Throughout the Charlotte, NC Area. Let Us Help You Today!
Maybe you're concerned with the current rising costs of your IT services, or maybe you are just running short on time because of your expanding business and need to hand over the reins of some services to someone else. Whatever your reason, we can help you with quality IT services today. Your business can save time and money today with Proactive ITs managed services, network solutions, IT support and more.